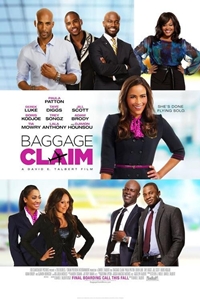 Baggage Claim
1 hr. 36 mins.
Starring: Paula Patton, Derek Luke
Director: David E. Talbert
Rated: PG-13
Determined to get engaged before her youngest sister's wedding, flight attendant Montana Moore finds herself with only 30 days to find Mr. Right. Using her airline connections to "accidentally" meet up with eligible ex-boyfriends and scour for potential candidates, she racks up more than 30,000 miles and countless comedic encounters, all the while searching for the perfect guy.