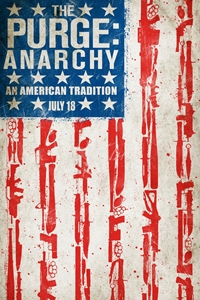 The Purge: Anarchy
1 hr. 44 mins.
Starring: Frank Grillo, Kiele Sanchez
Director: James DeMonaco
Rated: R
One night a year, all crime - including murder - is legal for 12 hours. A man heads out into the chaos, intent on killing thugs as revenge for his son's death, but ends up rescuing a stranded couple.